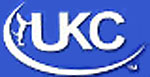 English Shepherd Puppies
The English Shepherd, also known as the Farm Collie, is 'America's Heritage Farm Dog'. Please read all about this versatile breed on the English Shepherd Club's website; find out if this dog is the one for you.
The Parents


Wingo Ranch Grailquest Sam
Born: September 27, 2009
Registrations:
United Kennel Club
English Shepherd Club Registry
Sam's Pedigree (.pdf format)


Sam & Shasta 01/22/12


Earth Angels Grailquest Shasta
Born: March 8, 2010
Registrations:
United Kennel Club
English Shepherd Club Registry
Shasta's Pedigree (.pdf format)

SHASTA HAD TWO GIRLS & FIVE BOYS
BORN OCTOBER 13, 2011
12 Weeks Old

Lass
SOLD
Moved to San Antonio, TX with
Her New Parents, Debbie & Len!
Lass is a sable & white female who is very playful and affectionate. Although she is quite a bit smaller than her brothers, she often goes on the offensive in play combat and gets the best of her bulkier siblings. She walks right up to your feet and sits, waiting to be petted, and then it's off again in search of fun & games. Her lively antics are always good for a smile or a laugh. She is full of love and life.


Spot
SOLD
Moved to Church Point, LA!
Spot is a black & white tricolor who is very athletic. He was the first of the litter to go up and down stairs and now he likes to scramble to the top of round hay bales. He shadows me on my morning rounds and has recently taken to fetching a floppy frisbee. He would make a great hand on the farm or ranch, or I think he could do equally well in agility or other dog sports - or just a faithful companion and defender of your property.


Blaze
SOLD
Moved to Boerne, TX with
His New Dad, Marvil Lee!
Tri-colored male with beautiful symmetrical markings. Blaze is very personable and laid back for a puppy, but he's no pushover and will stand up for himself when needed.


Blaze on his Alaskan Adventure - 04/12 (6 months old)

Bob
Sable & white male with a naturally bobbed tail. Bob is very handsome and is friendly and people oriented.

SOLD
Moved to San Antonio, TX with
His New Mom, Kelly!

Lad
Beautiful symmetry on sable and white male. Lad takes after his dad in the looks department and is interested in stock. He often is the first puppy to alert when something strange approaches. He would likely be a good all round farm dog for herding and protection.

SOLD
Moved to Alaska with
His New Parents, Conley & Dawn!


Max
SOLD
Dark Sable & White Male
Moved to Canada with
His New Parents, Zbig & Aileen!


Paige
SOLD
Black, White & Tan Female
Moved in with
Her New Parents,
Daryl & Luanna!